Ready Player One by Ernest Cline is a divisive book.  Sure, it's a popular geek property that plenty of folks love.  But it's a bit like Star Trek, especially the Original Series.  It's a designer drug tailored for a specific audience.  In this case, white American males who spent their childhood or adolescence in the eighties. The dividing line forms somewhere a few standard deviations away from that point.  It's clearly demarcated between, "It was awesome," and some combination of the references not inciting dopamine surges and actual recognition of the grim state of both the world presented in the text and the sort of depressing realization that gaming only makes the protagonist better at gaming.
I'm in the awesome camp.  I know, as surely as I know anything, that the criticisms are valid; but the dopamine surges make it all okay.  Since it relies heavily on existing images, it's incredibly easy to visualize.
In the year 2044, reality is an ugly place. The only time teenage Wade Watts really feels alive is when he's jacked into the virtual utopia known as the OASIS. Wade's devoted his life to studying the puzzles hidden within this world's digital confines—puzzles that are based on their creator's obsession with the pop culture of decades past and that promise massive power and fortune to whoever can unlock them.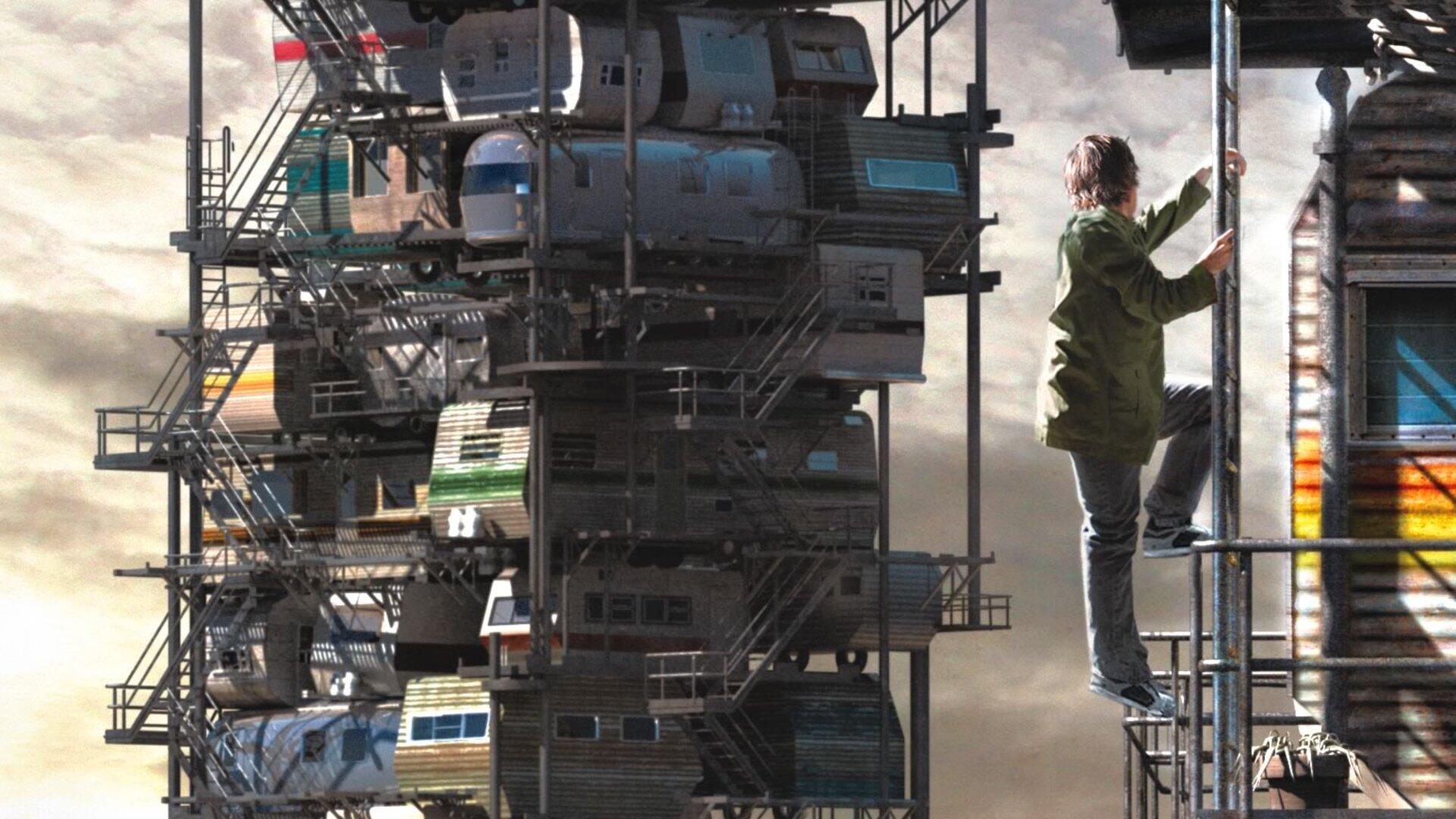 Warner Bros. snagged the film option for Ready Player One before it was published, but there's been precious little news since then.  Four years ago.  So I was terribly excited when news began to spread last week that Zak Penn had been hired to get the script, initially adapted by Cline, ready to shop around to directors this fall.
Penn's resume includes Last Action Hero, X:2, and Avengers.  He's also working with Guillermo del Toro on the recently announced Pacific Rim 2.  He apparently developed a friendship with Cline while filing Atari: Game Over, a documentary about literally digging through the garbage of the past in the name of eighties nostalgia.  Sounds like a perfect match.